Giant bubbles are possible with simple homemade equipment. Giant bubbles can be the size of a large whale. Alan McKay of Wellington, New Zealand is on record as having created a bubble tunnel over 100 feet long. Guinnes lists the official record for a free-standing bubble to be around 6 feet in diameter however bubbles many times this size have been created and can be seen on YouTube but apparently do not qualify for the record because of the way that world record verification works.
Videos and Pictures
Edit
Below are a few videos of very large bubbles. Some of these may seem huge to you but are actually not giant by big bubble standards.
You can find many more big bubble videos on YouTube and Vimeo.
Check out Dustin Skye's YouTube channel.
Please watch these videos at full-size HD (where possible) rather than at thumbnail size.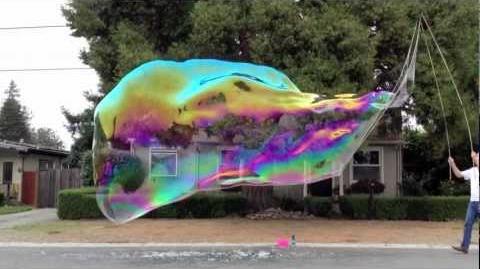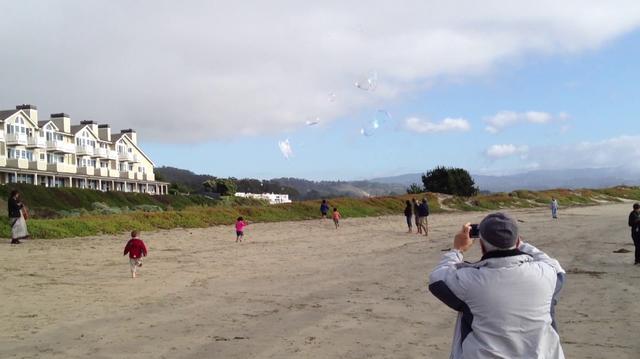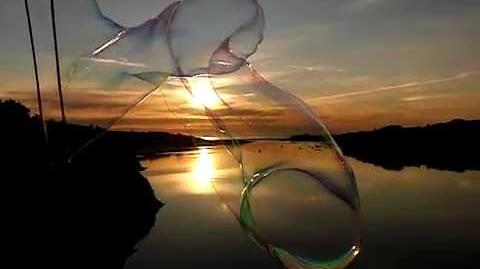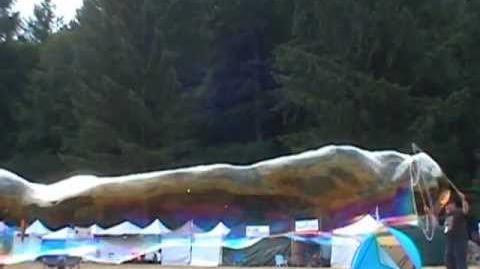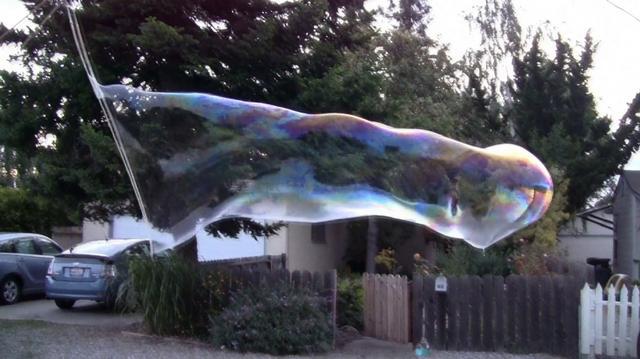 Related Wiki Pages
Edit
See Also
Edit