This page will discuss techniques for lighting and photographing bubbles. I have not had time to write an article, but there have been some photos posted by users that you may find helpful.
Dinosoapier's Soap Film Setup
Edit
Watch the video in full-screen HD if you can. The setup for the video is shown at the right. Dinosoapier says: "My setup was super-simple. I used a CFL and searched a little time for the reflection on the soap film and then zoomed in as far as possible." See the blog entry.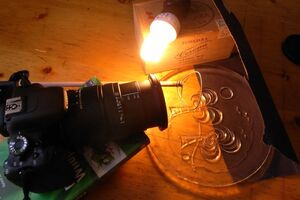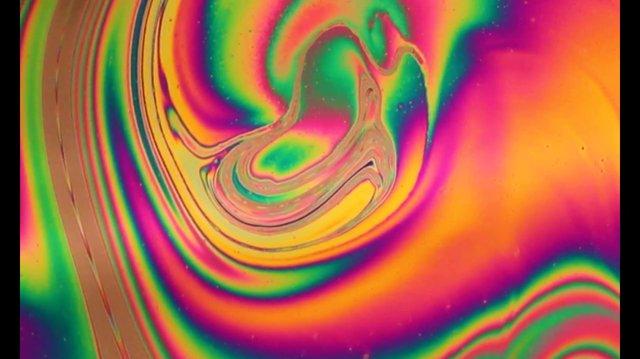 Thommy's Bubble Dome setup
Edit
NOTE TO SELF: This is a placeholder for pictures of Thommy's bubble dome/light table setup.
Related Articles
Edit
http://www.microscopy-uk.org.uk/mag/indexmag.html?http://www.microscopy-uk.org.uk/mag/artmay08/mm-bubbles.html
http://sciencedemonstrations.fas.harvard.edu/icb/icb.do?keyword=k16940&pageid=icb.page93273&pageContentId=icb.pagecontent221644&state=maximize&view=view.do&viewParam_name=indepth.html#a_icb_pagecontent221644